052-5696580 Wedding in Cyprus
WEDDING IN CYPRUS
What best describes a wedding in Cyprus for Israeli citizens
Where is the best place to hold a wedding in Cyprus
Civil Marriage in Cyprus. The procedure
More about our assistance in organizing weddings in Cyprus
What best describes a wedding in Cyprus for Israeli citizens
Here we would like to talk with you about one of the most popular trends in our country in recent years, namely a wedding in Cyprus.
It seems that it is well known that in the Jewish State a marriage union formalization is possible only through a religious marriage.
WEDDING IN CYPRUS. Please call  052-5696580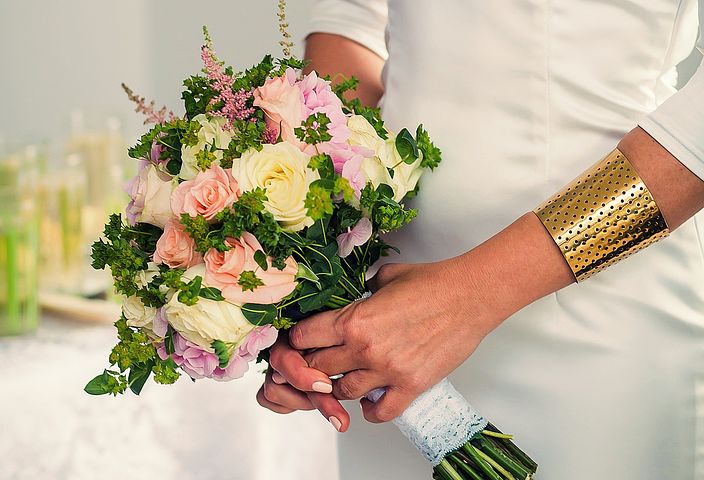 The question «Who is to blame?» is suitable only for philosophical speculations on this topic, while this article is intended to answer the question «What to do?».
For more than a dozen years, a considerable part of more than half a million of our compatriots who fall under the marriage restrictions of the religious establishment have been forming relationships by holding a wedding in Cyprus or in other countries.
After the wedding in Cyprus or in another country, your new marriage status will be legalized in our country and around the world.
WEDDING IN CYPRUS. WHAT'S CHANGED?
This is, in short, the path of foreign marriage, which we decided to illustrate here by the example of a wedding in Cyprus for Israeli citizens.
So, why are we talking about a wedding in Cyprus and what is so remarkable about it?
Let's start with the swiftness of the wedding registration procedure in Cyprus. It is highly attractive to spend a couple of weeks on the sparkling sand next to the azure waters of the Mediterranean Sea with a loved one, during a wedding in Cyprus, wouldn't you agree? But often unforeseen circumstances arise in life, forcing us to hurry with the soonest solution to the issue of the official registration of a marriage, in Cyprus.
And in such a situation, the possibility of a wedding in Cyprus will come in handy. Our specialists will be able to provide you with the option of a quick wedding in Cyprus and solve all the issues that arise along the way, from the preparation of documentation for the registry office to the legalization of your marriage certificate.
And there is one more point related to Cyprus, which we would like to talk about here. Weddings in Cyprus are renowned for their high level of organization, unforgettable Greek cuisine, local hospitality and all the riches of ancient history and modern pastoral that this Mediterranean gem has to offer.
Where is the best place to hold a wedding in Cyprus
As for the organization of the wedding procedure in Cyprus, it is often carried out in the City Hall of Larnaca, the least bureaucratic municipality of this island, with which our specialists have long established reliable working contacts. As an additional option, it is also possible to have a wedding in Cyprus at the city halls of other cities.
After registering a marriage in Cyprus, you will be able to enjoy a variety of entertainment offered by a small, but beloved by tourists from all over the world island.
We hope you will agree that it will not come as a surprise to you that Cyprus is the world's diving center. But you will surely be much more surprised to learn that this is also the southernmost ski resort on the European continent.
Of considerable interest is Paphos, a unique ancient city that is entirely included in the list of UNESCO World Cultural Heritage Sites.
And, of course, only the French Riviera will withstand the competition with the beaches of Ayia Napa.
And these are just a few reasons that weddings in Cyprus have gained such popularity among our compatriots in recent years.
Civil marriage in Cyprus. The procedure
As for the formal side of the matter of a wedding registration in Cyprus, here you and we will need to act in stages.
Since, in addition to a foreign passport in order to perform a wedding in Cyprus it is also required to provide certificates of civil status, certificates of dissolution of past marriages, etc., the first thing our agency's specialists will do is collect documents for a wedding in Cyprus.
If you do not have any of the papers required to organize a wedding in Cyprus, our staff will help you to request and receive them from abroad.
Having completed the collection of documentation for the registration of a wedding in Cyprus, we will prepare it properly, that is, we will professionally translate and legalize all the official documents necessary for a wedding in Cyprus.
Then our colleagues will establish a date for your wedding in Cyprus.
The next step will be, of course, your wedding trip to perform a wedding in Cyprus, in which our staff will welcome you at the airport and provide legal support throughout the trip to register a marriage in Cyprus.
And when you return, after your wedding in Cyprus, full of unforgettable impressions from a trip to one of the most pastoral countries in the world, our experts will legalize your marriage certificate in Israel.
There is also an option to legalize your new marital status obtained after a wedding registration in Cyprus. This is necessary for those couples in which the bride or groom are foreigners. For this purpose, both in the case of weddings in Cyprus and in many other situations, a legal procedure such as StuPro is used.
More about our assistance in organizing weddings in Cyprus
Why choose our agency?
It seems to us that, while fulfilling such an essential vital task as a wedding in Cyprus and the further legalization of one's status, it is extremely important not to make mistakes along the way. And you can sleep peacefully only by entrusting the elimination of the problem to professionals.
We also believe that 224 happy couples who have solved their marriage issue thanks to our specialists can testify to our skill in fighting the bureaucratic machine.
And we only would like to add that, working in the field of this type of services you always experience moral satisfaction, while helping people to solve serious problems. And, in fact, when our agency was founded, one of the goals that we set for ourselves was: not to let any call for help go unanswered. And our impeccable reputation has proven that we are able to achieve our goals.
We undertake only those projects in the success of which we believe! You can do it with us!
Count on professionals!
Consulting agency in Israel «A.R.IMMIGREALTY» & PARTNERS
Please call + 972 (52) 569-65-80
Israel 052-569-65-80 /  WhatsApp,  [email protected]
https://www.facebook.com/ARImmigrealty/
FOREIGN CIVIL MARRIAGES FOR ISRAELIS , INCLUDING PROXY MARRIAGE ( WEDDING IN CYPRUS , UKRAINE, GEORGIA, CZECH REPUBLIC (PRAGUE), MARRIAGE IN PARAGUAY WITH PRESENCE OF ONE OF THE SPOUSES, MARRIAGE IN SALVADOR "WITHOUT LEAVING HOME")
EU citizenship by inheritance  (Romania,  Portugal, Germany, Poland, Latvia, Lithuania, etc.). Permanent residence in Canada. Civil Marriages for Israeli citizens. Assistance in requesting documents from the countries of the former USSR