Wedding in Prague? Call 052-5696580
WEDDING IN PRAGUE
Obviously, for this the couple will need all sorts of documents. And if one of the future spouses is not a citizen of Israel but will come to the panned ceremony from Russia or Belarus, he or she will need a visa.
According to the current agreement between the EU and Ukraine, citizens of the latter do not need a visa to the countries of the European Union, and they can stay there for 90 days without any issues.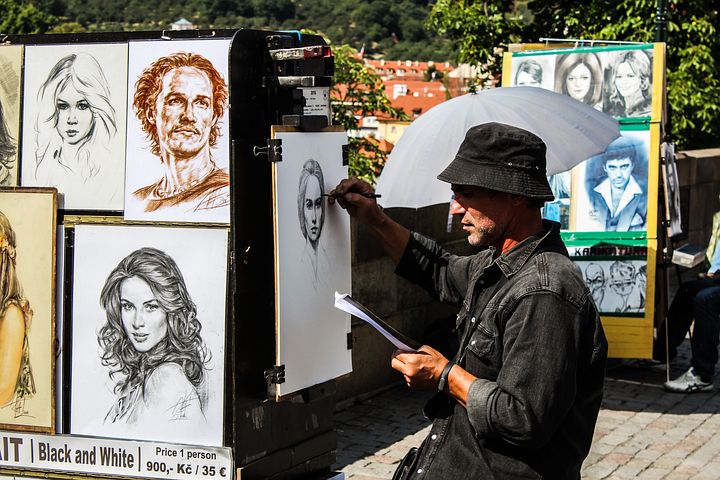 2) WEDDING IN PRAGUE? CALL  052-5696580
It should be noted that this information is sometimes important in light of the fact that a wedding in Prague often takes place with members of the fairer sex arriving from the states mentioned above.
Unfortunately, in our own country the very institution of civil marriage does not exist, well, there is none, and that's it!
3) WEDDING IN PRAGUE? what has changed?
Advanced technologies and a booming economy (despite the latest worldwide crisis), there is also a liberal secular society in our country, which makes up the majority of citizens.
But you cannot get married without a religious wedding ceremony.
In any case, people who have their own reasons for entering into a so-called foreign marriage can always choose their own option where to do it.
And a small European country, literally filled with ancient monuments, is more than suitable for this.
Such a union, after its appropriate notarial legalization, is recognized by our Misrad Apnim. And this in turn greatly simplifies and speeds up the process of obtaining a Teudat Zeut for a foreign spouse.
The Czech capital is a historic city filled with visible evidence of bygone eras and times. It is home to Gothic and Baroque, Classicism and Art Nouveau in which houses were built in the later years of the Habsburg Empire.
Prague is welcoming and hospitable, respectful, and unobtrusive, in this city it is good to sit in a small cozy cafe, go to a museum or have fun in one of its nightclubs, for which the Czech capital is also known today.
And the famous variety of local beer, so appreciated all over the world by its countless lovers, certainly does not need an additional mention.
A wedding in Prague will be an unforgettable event for the couple in love in their long and, hopefully, happy life.
To hold a wedding, you need to prepare the necessary documents, such as:
Darkon or passport, valid for another six months from the date of departure to the Czech Republic.
flight tickets for you and your future spouse.
confirmation of the hotel reservation.
it is also important to have a confirmation from the local municipality that you have reserved the wedding ceremony for a certain day.
After your wedding takes place, you will be given a marriage certificate, which is necessary to present it later to our beloved Ministry of Internal Affairs.
A wedding in Prague for Israelis can be held both at the local registry office and in two famous Prague Town Halls.
The Staromestska Town Hall is a stunningly beautiful building built in the style of German Gothic, undoubtedly, the most popular place in the Old Town, and is especially famous among married couples. It is surrounded by wonderful architectural monuments, and after the end of your long-awaited event, you will certainly be applauded by tourists, who always fill the Old City.
There is also a more exotic option, and it is, beyond any doubt, much more expensive.
We are talking about the ancient castles surrounding the Prague suburbs. In one of these, you can even order a costume show in honor of such a significant day of your life.
We will not describe artistically here how this all happens, but we will only say that the memory of such an event will definitely never leave you.
But whatever you choose, in accordance with your tastes and wallet, it will be useful to know that the Czech Republic is a very inexpensive country by European standards.
You may be surprised, but this can be easily confirmed by German tourists who raid the shelves of Czech department stores several times a month.
In conclusion of this short and, we hope, interesting story for our dear readers, we would like to add only a few words.
A couple in love, of course, can handle all the formalities themselves. You could do all this yourself, but in such important and life-changing matters as getting married, it is often better to rely on the experience, knowledge, and reputation of professionals. On all the qualities and capabilities that our colleagues possess.
A wedding in Prague will be a wonderful moment of your life.
And a sweet custom to leave a closed lock on the famous Charles Bridge and throw the keys from it into the river is possible only in the picturesque and charming at all times of the year Golden Prague, which never leaves anyone indifferent. Especially two beloved people.
Let the professionals fight the bureaucracy!
Consulting agency in Israel «A.R.IMMIGREALTY» & PARTNERS
Please call + 972 (52) 569-65-80
Israel 052-569-65-80 /  WhatsApp,  [email protected]
https://www.facebook.com/ARImmigrealty/
FOREIGN CIVIL MARRIAGES FOR ISRAELIS, INCLUDING PROXY MARRIAGE ( WEDDING IN CYPRUS , UKRAINE, GEORGIA, CZECH REPUBLIC (PRAGUE), MARRIAGE IN PARAGUAY WITH PRESENCE OF ONE OF THE SPOUSES, MARRIAGE IN SALVADOR "WITHOUT LEAVING HOME")
EU citizenship by inheritance  (Romania,  Portugal, Germany, Poland, Latvia, Lithuania, etc.). Permanent residence in Canada. Civil Marriages for Israeli citizens. Assistance in requesting documents from the countries of the former USSR