052-5696580 WEDDINGS IN UKRAINE   CIVIL MARRIAGE IN UKRAINE
QUICK WEDDING IN UKRAINE
Weddings in Ukraine and the «status quo».
Weddings in Ukraine – step-by-step actions.
Benefits of marriage in Ukraine and other foreign marriages. Legalization.
A few words about other areas of expertise of our agency, in addition to weddings in Ukraine.
Weddings in Ukraine and the «status quo».
We are discussing weddings in Ukraine today because there is still no institution of civil marriage in the only democracy in the Middle East in 2021.
QUICK WEDDING IN UKRAINE. CALL  052-5696580
Marriage registration in Ukraine primarily solves the problem of those couples who cannot legally get married in their own country. In fact, a wedding in Ukraine or in another country that allows foreigners to register marriages in its jurisdiction is the only way to solve the situation in the context of the continuing seven decades of dictate of the religious establishment in these matters.
QUICK WEDDING IN UKRAINE. WHAT HAS CHANGED?
Israel is home to hundreds of thousands of absolutely normative citizens who have served in the army, regularly pay taxes and have seemingly equal rights with others. The whole difference lies only in the fact that they cannot ascend the Chuppah, like the others, since they are not recognized as the Jews, according to the Jewish Halakha.
Despite decades of public discussions around this topic, a wedding in Ukraine, Cyprus, Prague or Georgia remains the only way out of the situation in which the state of Israel puts its own citizens.
Those Israelis who have chosen a foreigner or a representative of another religion as a life partner cannot get married in the Holy Land.
A wedding in Ukraine will allow you, in a short time, not only to formally legalize your relationship, but also, if necessary, to significantly speed up the step-by-step procedure of foreigner legalization in Israel. But we will talk about this in a little more detail later in the text.
Wedding in Ukraine, wedding in Ukraine for Israelis, wedding in Lvov Kyiv Odessa
Weddings in Ukraine – step-by-step actions
A wedding in Ukraine will first of all require the future spouses to carefully prepare all the documents necessary for this, which may need to be requested from other countries.
For a wedding in Ukraine, partners will need foreign passports, certificates of marital status, and documents related to previous marriages of both partners, if they were in such.
The process of requesting and obtaining the documents necessary for a couple to hold a wedding in Ukraine can take weeks, or even months, if you do it yourself, without resorting to the assistance of professionals. We all have a good idea of how the bureaucratic machine of any post-Soviet state works. But the comprehensive practice of our experts will help you avoid surprises and delays during the wedding in Ukraine.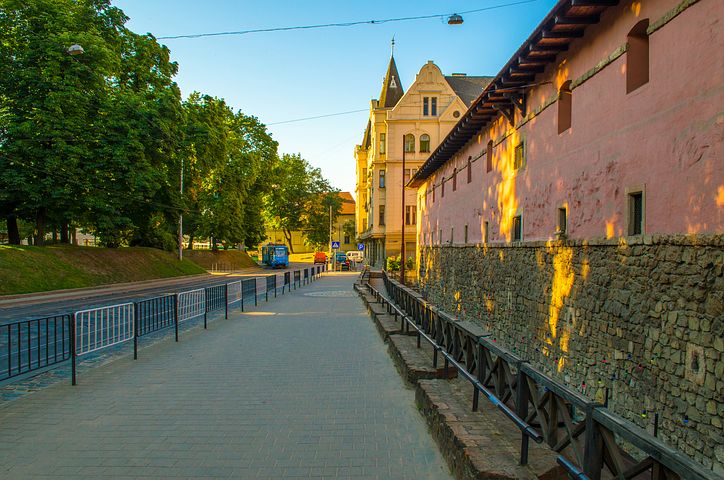 Benefits of marriage in Ukraine and other foreign marriages. Legalization.
Wedding in Ukraine is recognized by our Misrad Apnim as an official marital union. It usually takes a few days for your marriage certificate to be legalized.
Legalization of a foreign partner in Israel is a much longer and more complicated procedure. And, in connection with the topic of weddings in Ukraine that we are discussing, it becomes especially relevant. In almost all cases when our clients are interested in the legalization service, we recommend that they first conclude an official marriage in Ukraine.
And there are two reasons for this.
Given the many years of experience gained by our colleagues in the field of wedding ceremony organization in Ukraine and other countries, we can safely say that if officially unmarried couples usually undergo a foreigner legalization procedure for 6-8 years, then legal spouses who have registered an official marriage (including a marriage in Ukraine) wait for the decision of the Ministry of Internal Affairs in most cases for only 3-4 years. The marriage registration document received after the wedding in Ukraine is the very certificate that will outweigh all the others collected by you and will really be able to guarantee you a successful result if:
you provide all the necessary documents requested by the Israeli Interior Ministry
and the officials are convinced that your marriage is not fictitious and is concluded solely for the purpose of creating a family.
And, of course, we will add the extreme cheapness and quality of local hotels, restaurants, shopping, etc. to the asset of weddings in Ukraine. From the surveys conducted by our experts among the company's clients, it clearly follows that the total cost of staying in this country for 4-5 days is on average 40%-50% lower than in other countries.
A few words about other areas of work of our agency, in addition to weddings in Ukraine
Perhaps after reading this short essay on weddings in Ukraine, you have some questions left. Our consultants will be pleased to respond to them in detail.
And since the functions of our agency are not limited to civil marriage registration in Ukraine we are ready to present you with the full range of our services, as some of them will be able to significantly speed up the process of concluding a marriage in Ukraine and its recognition in Israel.
As of today, 224 happy couples were able to successfully hold a wedding in Ukraine or in other countries, thanks to the support of our company. And the number continues to grow.
And the basic principles of our agency which we always follow are quite simple. Let's try to briefly list them here.
Individual approach to each customer
A thorough examination of your specific circumstances
Clear choice of course of action
High professionalism in the collection, translation, and certification of documents
Rapid tasks implementation (urgent apostille service)
Guarantee of the desired result
If during the preparation or in the very process of a wedding in Ukraine you need any additional services (for example, a stylist or a photographer), then our colleagues will also take care of this.
Entrust one of the most important things of your life to professionals, and you will have no reason for disappointment.
We undertake only those projects in the success of which we believe! You can do it with us!
Count on professionals!
Consulting agency in Israel «A.R.IMMIGREALTY» & PARTNERS
Please call + 972 (52) 569-65-80
Israel 052-569-65-80 /  WhatsApp,  [email protected]
https://www.facebook.com/ARImmigrealty/
FOREIGN CIVIL MARRIAGES FOR ISRAELIS, INCLUDING PROXY MARRIAGE ( WEDDING IN CYPRUS , UKRAINE , GEORGIA, CZECH REPUBLIC (PRAGUE), MARRIAGE IN PARAGUAY WITH PRESENCE OF ONE OF THE SPOUSES, MARRIAGE IN SALVADOR "WITHOUT LEAVING HOME")
EU citizenship by inheritance  (Romania,  Portugal, Germany, Poland, Latvia, Lithuania, etc.). Permanent residence in Canada. Civil Marriages for Israeli citizens. Assistance in requesting documents from the countries of the former USSR